The COVID-19 crisis is rapidly confronting us all with health risks, social changes, and an uprooted daily life. But these new challenges should not deter us from ensuring that authorities are equitable when it comes to economic, health, and food security crisis measures.
From years of experience, we know how marginalized communities in particular suffer in times of crisis as existing inequalities and discrimination become worse. For example, the LGBT community that does not have access to health care. Or women without equal rights in many places who are structurally underpaid. They cannot afford not to go to work and therefore take extra risks.
We have also seen a worrying global trend of legislation that curtails freedoms and civil society. The advent of the COVID-19 pandemic could stifle critical voices even more. As countries and regions become ever more isolationist, global attention for essential human rights is decreasing. Now, governments are tempted to use this health crisis to tighten their grip on civil society as they increase their own power.
That is why we now – more than ever – need to rely on both national as well as international solidarity. While high income countries can inject billions into their economies, others cannot. Hivos is committed to call upon these governments to increase investments in the low and medium income countries, whose poor will suffer most from the virus.
This crisis shows how dependent we are on one another. We must not allow it to feed isolationism. The only long-term solution has to be a global solution. That means continuing to build an open and green society. A society where citizens can rely on independent information, the vulnerable in our communities receive support, and none of us neglect our work to ensure global commitment to the SDGs.
A vibrant civil society is essential in times of crisis.
News and views
Access to healthy food crucial in the fight against COVID-19
Open-air markets are a crucial link in the access to healthy food for many in Uganda and Kenya. Consumers and small- scale traders are under threat as governments restrict public gatherings in the face of COVID-19. In East Africa, open-air markets are important places that tens of thousands of consumers and small-scale traders are reliant on for their daily sustenance in food access and income. Read more.
We must not forget clean procurement in response to COVID-19
While we welcome the Kenyan government's quick response measures in promoting the well being of all citizens, its important to sustain the efficiency of the whole process by maintaining all standards of integrity especially when it comes to procurement of medical supplies and equipment. Read the opinion.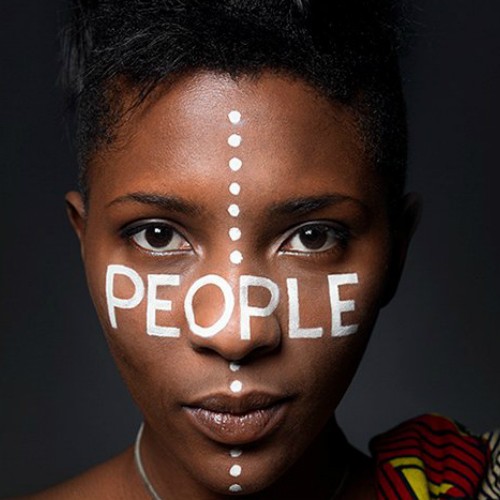 The COVID-19 crisis requires national and international solidarity
In a joint appeal, Hivos and over forty development, human rights and emergency aid organizations argue that support for developing countries and civil society organizations in those countries should be part of the Dutch government's emergency measures to combat COVID-19. Read the appeal.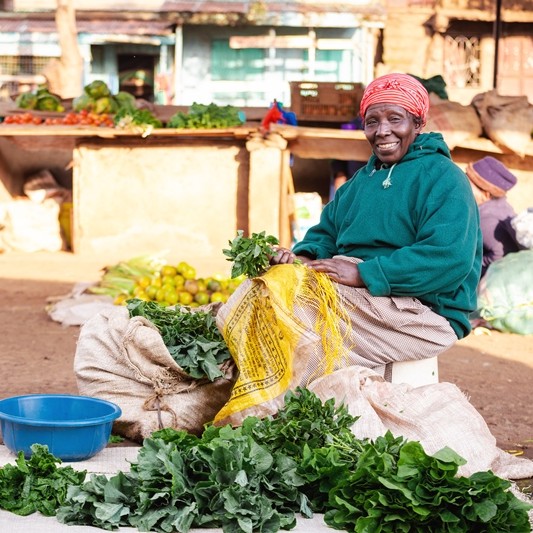 What lockdowns mean for food security in East Africa
Parts of Africa were already plagued by desert locusts, but before these could be tackled, the new corona virus arrived. This has created a double pandemic for some parts of the continent. Now more than ever, we have to fight against all actions that disrupt nature and its resources. Read more.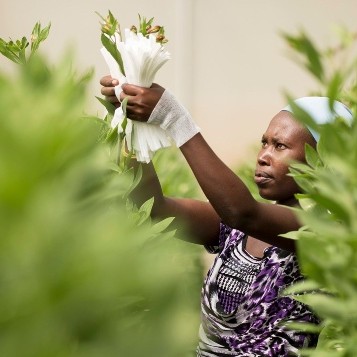 Ramifications of COVID-19 for workers at the beginning of the supply chain
As COVID-19 unfolds and drastically affects all aspects of our lives, it has brought to light longstanding problems in global supply chains. Low wages, reliance on casual labor, gender inequality, and a lack of social protection make people at the beginning of supply chains suffer the most. Now is the time to demonstrate global solidarity and rethink our unsustainable supply chains. Read more.
Making civic space resilient
Hivos and Cordaid launched Making civic space resilient, a new report about the resilience of civic actors. At this critical moment, it is crucial to keep in mind how some people are creating sparks that ignite positive flames. Whether inspired by their artistic talents or their religious motives, they touch people around them, even in the most repressive situations, and collectively transform their societies for the better.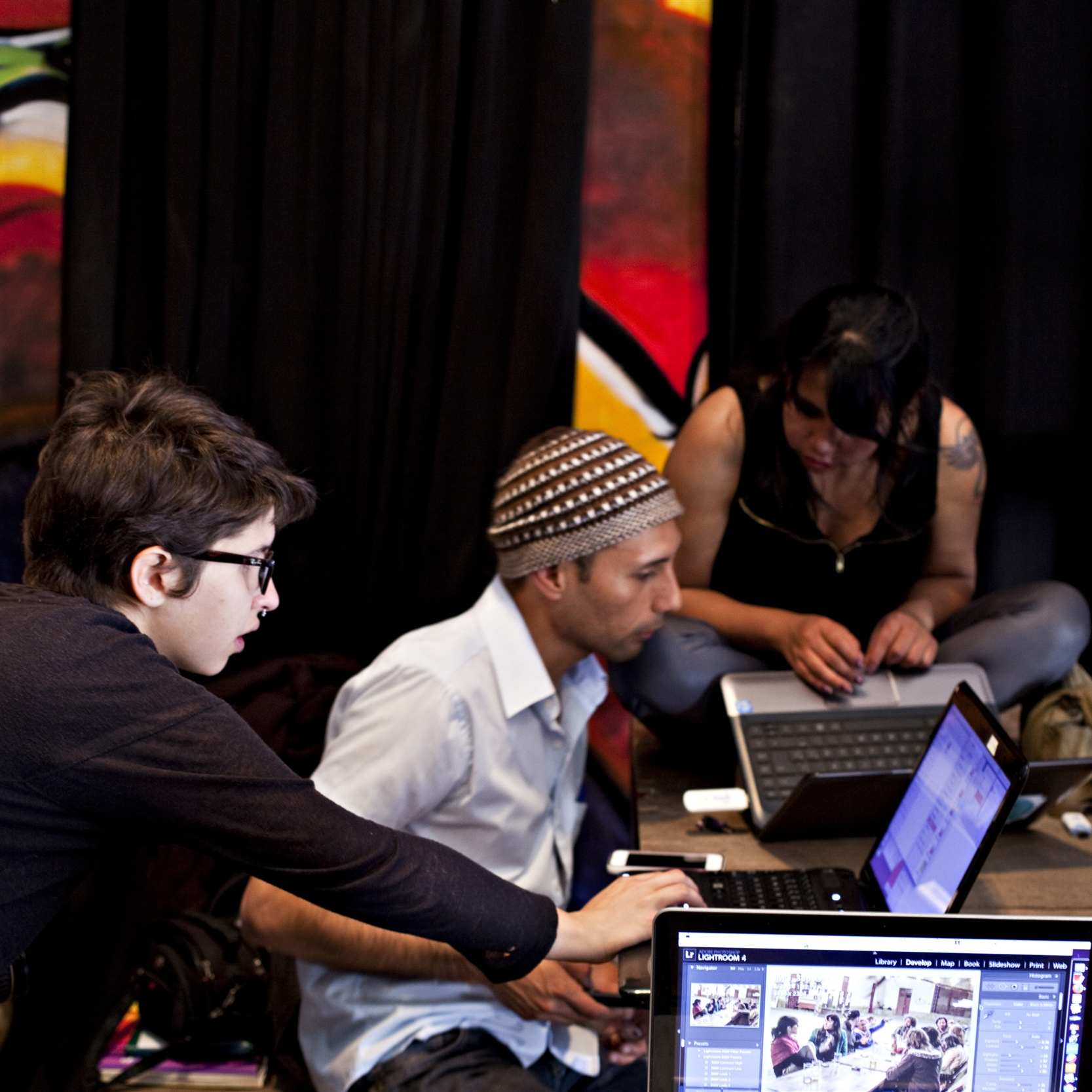 First Aid Kit for digital emergencies
Around the world, people are being advised or obliged to work from home. Most of them rely on digital tools to do this and communicate with others. But how to stay safe? The Digital First Aid Kit helps activists, human rights defenders and journalists handle common digital security attacks.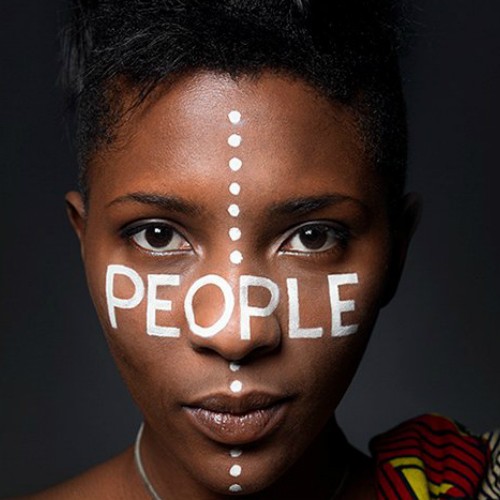 Message to our partners
We at Hivos are looking into how we can limit the consequences for you, our partners, and the people and communities you support. All Hivos staff are working hard to map out the anticipated impacts of the COVID-19 crisis for our programs, and in particular for you, our civil society partners. We are also doing our level best to ensure that vital business processes, such as payments, continue. Read more.